Se acuerdan de que en Workflow Manager 1.0 trabajabamos de la mano con Service Fabric 1.1, lo que nos ponía en el "pequeño" dilema de trabajar en Cluster mode y tener 1 nodo o 3 nodos, pues nada, que con SharePoint Workflow Manager (a.k.a. Workflow Manager 2.0) vamos a seguir dependiendo de Service Fabric, ahora en su versión Azure Service Fabric Local Cluster, la cuál nos vuelve a poner en un dilema… correcto: Cluster Mode sigue existiendo, pero ahora trabaja en 1 nodo o 5 nodos… I know that feeling!!!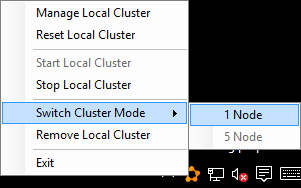 Entonces, para los que seguiremos trabajando on-prem con SharePoint Server 2019 y, además tendremos que meter Workflow Manager en la ecuación, tendremos que lidiar con estos esquemas del Local Cluster:
1 nodo, recomendado para pruebas y escenarios no productivos.
5 nodos, habilitado por default, para escenarios productivos, donde tendremos un cluster real y podemos trabajar con tolerancia a fallos (failover).
Neither one-node cluster or five-node cluster modes are an emulator or simulator. The local development cluster runs the same platform code that is found on multi-machine clusters.
Cuando configuran Workflow Manager 2.0 con el wizard, por defecto se creará un cluster de 5 nodos, aún cuando lo tengan corriendo solo en un equipo dedicado o compartido, así que solo podrán configurar el cluster en 1 nodo o cambiarlo, si ya lo hicieron por wizard, usando PowerShell (por eso insisto que PowerShell es un MUST SKILL en el learning path de todo ingeniero de SharePoint).
Cluster setup script:
& "$ENV:ProgramFiles\Microsoft SDKs\Service Fabric\ClusterSetup\DevClusterSetup.ps1″ -CreateOneNodeCluster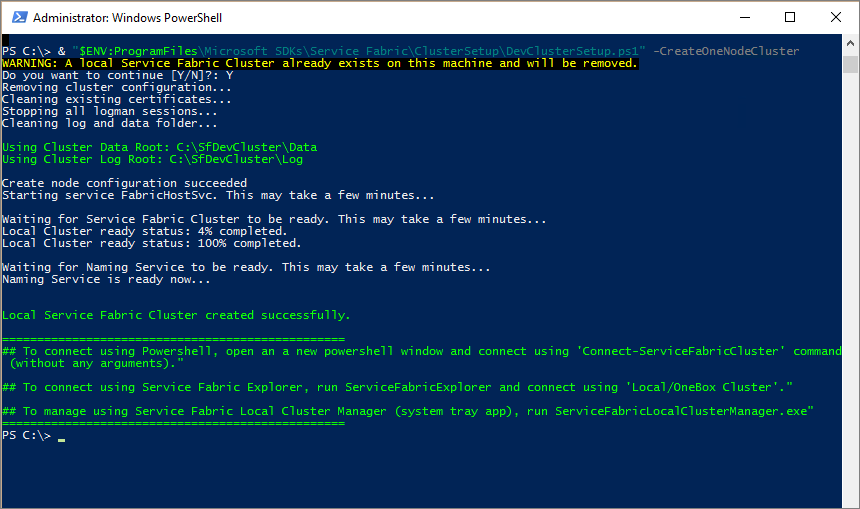 PERO, cuando se cambia el cluster mode de un cluster ya creado, el cluster activo se elimina por completo, junto con toda la data que contenga, y se crea un nuevo cluster, así que hay que tener cuidado con las ventanas de mantenimiento y el manejo de sesiones activas o mejor crear el cluster desde un inicio en el modo correcto usando el script.
Lecturas recomendadas:
Get started with deploying and upgrading applications on your local cluster
Les recomiendo estar al pendiente del blog oficial de Azure Service Fabric
Saludos;
Vlad